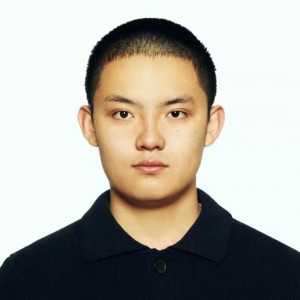 Zi Tong Huang
《珠宝时代》美国OD(operational director)运营总监,主要负责北美业务推广,艺术资源整合以及出版事宜。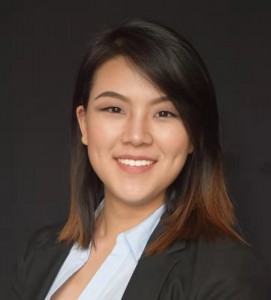 Vicky Yang
《珠宝时代》美国市场兼人资主管,主要负责美国版出版业务以及品牌,图书发布会策划等。
————   简历附件   ————
zitong huang
857 Rohan Drive richardson, tx 75081
214.502.5664 • Zitongh@smu.edu
EDUCATION
Southern Methodist University Dallas, TX
Bachelor of Chemistry, Spanish, and Business
Cumulative: 3.3/4.0
SUMMARY OF QUALIFICATIONS
Proficiency in addressing customer complaints, increasing customer base and improving sales.
Learning the skills working with Children and parents.
Expertise is providing comprehensive office support in busy work environments.
Adept in use of Word, Excel, QuickBooks & Peachtree accounting software.
Coursework completed in statistics, Mathematic, Spanish, and Science.
PROFESSIONAL AND VOLUNTEER EXPERIENCE
2013-2015  Fangsong Tennis Club  Beijing, China
President of the club, Assist coach
Developed the skill of organize the club and events
Understanding the finance of running a club
Served as assist coach to improve the skills with communication
2017-2018  Richardson Animal Shelter  Richardson, TX
Volunteering  
Working with the office of the Animal shelter.
Improve the skills working with community.
2018-Now  SZCV LLC.   Dallas, TX
Owner/CEO
Working with the client worldwide.
Improve the skills working with customer to provide the best service.
Working with wholesalers.
——————————————————————————————-
VICKY YANG
3109 Douglas Ave, Apt 447 · Dallas, TX 75219 · (682) 557-6472 · vyang@smu.edu
EDUCATION
Southern Methodist University, Cox School of Business
Dallas, TX
Bachelor of Business Administration, Finance May 2020
EXPERIENCE
SZCV LLC
Dallas, Texas
Co-founder
Jan 2019 – Present
Collaborated with 3 partners to start an international jewelry wholesaler company which achieved 100% of sales goals in 1st 6 months through exceptional customer service and efficient inventory management
Efficiently cut payroll costs 20%; resulted in successfully increasing service-oriented jewelry sales 7%
Established and maintain key vendor relationships with international shipping companies like FedEx, USPS and Asia-domestic shipping companies
Pitched new jewelry products and wholesaler services based on independently researched market competitors and industry trends; won approvals and strengthened brand awareness and social reach
China Life Insurance Company Ltd.
Shanghai, China
Summer Sales Administrative Intern
Jul 2019 – Aug 2019
Collaborated with 200+ agents virtually in maintaining high customer satisfaction levels; reached district sales goal of ¥5,000,000 within 1 month
Recommended customer demographic invoice validation measures to improve fixed and variable cost inputs; implemented new plans to expedite district goals
Coordinated continuous training schedules for new and seasoned employees and collaborated with manager to organize branch-specific team-building retreats
Lianxun Securities Co., Ltd. Beijing, China
Summer Financial Analyst Intern May 2019 – July 2019
Wrote reports on 9 post-IPO companies via research on Wind and presented findings to manager
Analyzed quantitative and qualitative business data fundamentally and technically to develop a solution
design capable of fulfilling the customers' needs
Established new consumer and business accounts by discussing loans, merchant services, investment sales, and workplace on-site presentations to meet desired goals of ¥6,000,000
Created formal business case documentation presenting project returns on investment, net present value, and cost justification for review by the strategic planning group and VP of branch operations
LEADERSHIP AND ACTIVITIES
Chinese Student Union (CSU)
Dallas, TX
General Member of Public Relation Department Aug 2017 – Present
Strengthen current and prospective sponsor directories such as Bank of America, BB&T, and Starbucks, received record of $60,000 during 2016-2019
Host Chinese traditional festivals such as Chinese New Year and Mid-autumn Festival; increased year-over-year audience by 20% with using the fund appropriately
Revitalized social media presence on Facebook, YouTube, Instagram and Wechat (awareness, results
ADDITIONAL INFORMATION
Language: Native Chinese (Mandarin), English
Technical Skills: Bloomberg, Wind, Microsoft Office Suite, Excel Pro Certified, Java, SQL, Photoshop, Canva
Interests and Activities: volunteering at Richardson Animal Shelter and Lubinghua Home, gun shooting, jazz